Organized by:

Photos of Conference Day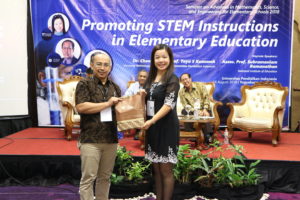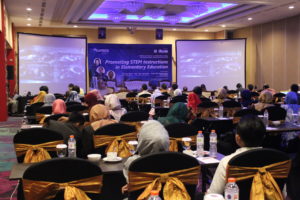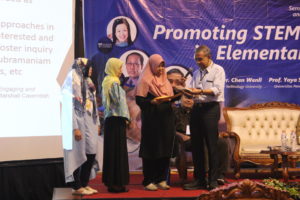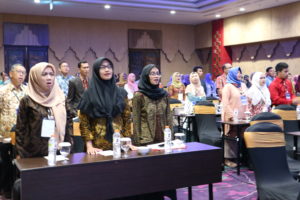 | | |
| --- | --- |
| Conference Schedule | Coaching Clinic |
Background
Universitas Pendidikan Indonesia welcomes you to Seminar on Advances in Mathematics, Science, and Engineering for Elementary Schools (SAMSES) 2018 which will be held on 16 August 2018, in Hotel Grand Mercure, Yogyakarta. Under the theme "Promoting STEM Instructions in Elementary Education" in collaboration with Relawan Jurnal Indonesia, this seminar aims to bring together academic practitioners, university lecturers and students, independent scholars and researchers to share and exchange the knowledge, practices, and research results on areas related to the implementation of STEM in elementary school settings. SAMSES also provides an interdisciplinary forum for educators and policy makers to present and discuss current innovations, developments, practical challenges, as well as potential solutions to issues in the fields of STEM for elementary school children.
Aim and Scope
SAMSES invites academic practitioners, university lecturers and students, independent scholars and researchers to present their research abstracts and papers. Contributions on unpublished results of empirical and experimental research in areas of elementary education are cordially invited for presentation. Topics of interest for presentation in SAMSES include, but not limited to:
Teaching and Learning in Science, Technology, Engineering, and Mathematics
STEM-based classroom management
Robotic and game teaching in elementary school children
Instructional technology and application in elementary schools
Training and professional development for STEM teachers
STEM curriculum in elementary schools
Computer-based learning
Innovations in instructional training and elementary education
Design and implementation of technology-rich learning environment
Keynote Speakers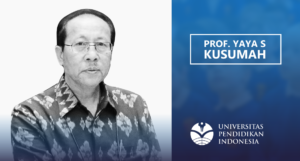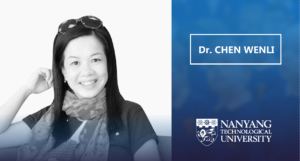 Venue and Activities



Hotel Grand Mercure, Yogyakarta
Hotel Address:
Jalan Laksda Adi Sucipto No 80, Sleman 55281, Yogyakarta
INDONESIA
GPS Coordinates:
S -7.78 47 E 110.39 23.52
Contact the Hotel:
Tel. 62/274/2924000
Fax 62/274/2924400
reservation@grandmercure-yogyakarta-adisucipto.com
Important Dates
Abstract Submission Deadline : 30 June 2018,

22 July 2018

Notification of Abstract Acceptance : 8 July 2018, 27 July 2018
Payment Deadline : 31 July  2018, 03 August 2018
Seminar Date : 16 August 2018
Full paper submission Deadline : 30 August 2018
Call for Abstracts

Authors are requested to submit an abstract to the Organizing Committee by 22 July 2018. The abstract must contain the following section: introduction, aim of the study, method, results, conclusion, and keywords. The abstract must have no longer than 200 words.
The paper must be submitted two weeks after the seminar day. Please go to "Submission System" menu then "Login" to submit the full paper. Selected papers will be published in IOP Journal of Physics: Conference Series.
Abstract and Paper Submission
[IMPORTANT] To submit an abstract, authors must register first (click here). Then they can submit their abstracts by logging in to this site (menu "Submission System" then "Login"). The submitted abstracts will be selected for presentation. The manuscripts (full papers) should be submitted only after the abstracts are accepted.
Registration Fee and Payment
Indonesian Presenter: IDR 2,500,000/paper
Indonesian Presenter (Student): IDR. 2,000,000/paper
Indonesian Participant: IDR. 1.000,000
Indonesian Participant (Student): IDR. 750,000
International Presenter and participant: USD. 350/paper
International Presenter and participant (Student): USD. 200/paper
Please do bank transfer for the registration fee to:
Bank Name: Bank Negara Indonesia, Branch Perguruan Tinggi Bandung, Bandung, INDONESIA
Swift/ BIC: BNINIDJAXXX
Account Number: 0022371027
Account Holder: ISMA WIDIATY
[IMPORTANT] After making the payment, author MUST upload the transfer proof via this website (NOT Email). Author can upload by logging in to our submission system. Payment receipt can be downloaded directly from your account once your payment is confirmed by the committee.
Accommodation
See here for more information about hotels in Yogyakarta
Visa Information
Official Information about Indonesia Visa can be found here
Advisory Board
Prof. Dr. Asep Kadarohman – Universitas Pendidikan Indonesia
Prof. Dr. Didi Suryadi – Universitas Pendidikan Indonesia
Prof. Dr. Anna Permanasari – Universitas Pendidikan Indonesia
Prof. Dr. Nuryani Rustaman – Universitas Pendidikan Indonesia
Prof. Dr. Wahyu Widada, M.Pd. – Universitas Bengkulu
Dr. Eng. Asep Bayu Dani Nandiyanto – Universitas Pendidikan Indonesia
Dr. Niken Subekti – Universitas Negeri Semarang
Dr. M. Lutfi Firdaus – Universitas Bengkulu
Dr. Ir. Suharsono, MT. – UPN Veteran Yogyakarta
Dr. Ahsanul In'am, Ph.D – Pascasarjana Universitas Muhammadiyah Malang
Dr. Ir. Suharsono, MT. – UPN Veteran Yogyakarta
Sriadhi, Ph.D. – Universitas Negeri Medan
Akhsanul In'am, Ph.D – Universitas Muhammadiyah Malang
Endah Retnowati, Ph.D. – Universitas Negeri Yogyakarta
Alwin M. Sambul, PhD. – Universitas Sam Ratulangi
Scientific Committee
Dr. Ade Gafar Abdullah – Universitas Pendidikan Indonesia
Dr. Ida Hamidah – Universitas Pendidikan Indonesia
Prof. Dr. Budi Mulyanti – Universitas Pendidikan Indonesia
Dr. Eng. Agus Setiawan – Universitas Pendidikan Indonesia
Prof. Dr. Mochamad Syaom Barliana -Universitas Pendidikan Indonesia
Tutin Aryanti, Ph. D – Universitas Pendidikan Indonesia
Didin Wahyudin, Ph. D – Universitas Pendidikan Indonesia
Iwan Kustiawan, Ph. D – Universitas Pendidikan Indonesia
Dandhi Kuswardhana, Ph. D – Universitas Pendidikan Indonesia
Prof. Dr. Mochamad Ali Ramdhani – UIN Sunan Gunung Djati Bandung
Dr. Ade Yeti Nuryantini – UIN Sunan Gunung Djati Bandung)
Dr. Bebeh Wahid Nuryadin – UIN Sunan Gunung Djati Bandung
Dr. Melati Ferianita Fachrul – Universitas Trisakti
Dr. Astri Rinanti – Universitas Trisakti
Dr.rer.nat. I Gusti Ngurah Agung Suryaputra – Universitas Pendidikan Ganesha
Dr. Erfan Handoko, M.Si., Universitas Negeri Jakarta, Indonesia
Dr. Juniastel Rajagukguk, M.Si – Universitas Negeri Medan
Dr. Sudi Dul Aji – Universitas Kanjuruhan Malang
Organizing Committee
Seminar Chair:
Ari Arifin Danuwijaya, Universitas Pendidikan Indonesia
Co- Seminar Chair:
Cep Ubad Abdullah, Universitas Pendidikan Indonesia
Members:
Dr. Isma Widiaty, Universitas Pendidikan Indonesia
Dr. Eng. Asep Bayu Dani Nandiyanto, Universitas Pendidikan Indonesia
Contact
Website: http://samses2018.upiconf.org/
Email: samses@upi.edu